07. March 2022
Social commitment – Tetra and Osnabrück Zoo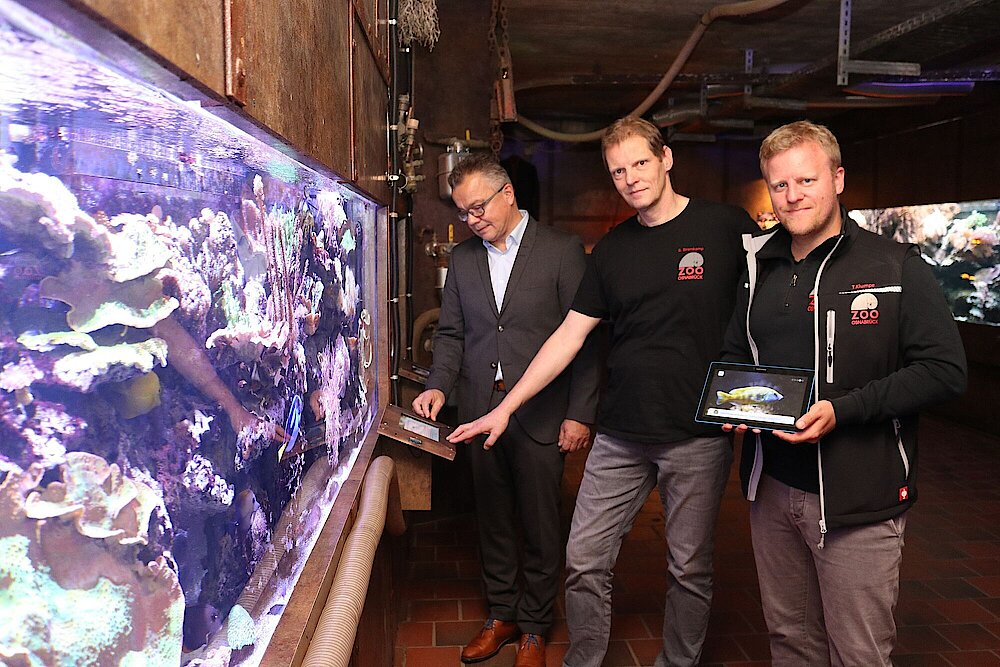 Bringing nature and wildlife closer to people: this heartfelt wish has united Tetra and Osnabrück Zoo for many years. As market leader of the aquatics industry, we became sponsor and namesake of the 'Tetra Aquarium' – one of the zoo's most popular attractions – in 1999. Tropical fish, live coral, piranhas or stingrays: the fascinating underwater world can be enjoyed by young and old alike in the 650-m2 Tetra Aquarium.
As part of our social commitment, we support Osnabrück Zoo with food and regular monetary donations, which have already led to the successful implementation of numerous projects. These include the attractive new design of the entrance area and the welcoming redesign and decoration of the Amazon tank. We also promote the purchase of the latest filter technology as well as smaller modernisation measures in the Aquarium's technical area.
The cooperation between the zoo and Tetra works perfectly, as is shown not least by our joint endeavour to take responsibility for our environment, to offer animals the best possible living conditions with a near-natural environment, to arouse people's interest in the fascinating world of animals and to convey knowledge in a transparent way. As part of our partnership and to ensure a knowledge transfer that keeps pace with the times, last year the zoo's various aquariums were equipped with tablets, which offer visitors an interactive way of finding out about the different fish species, with text and images.