20. May 2022
Project Daylight
Company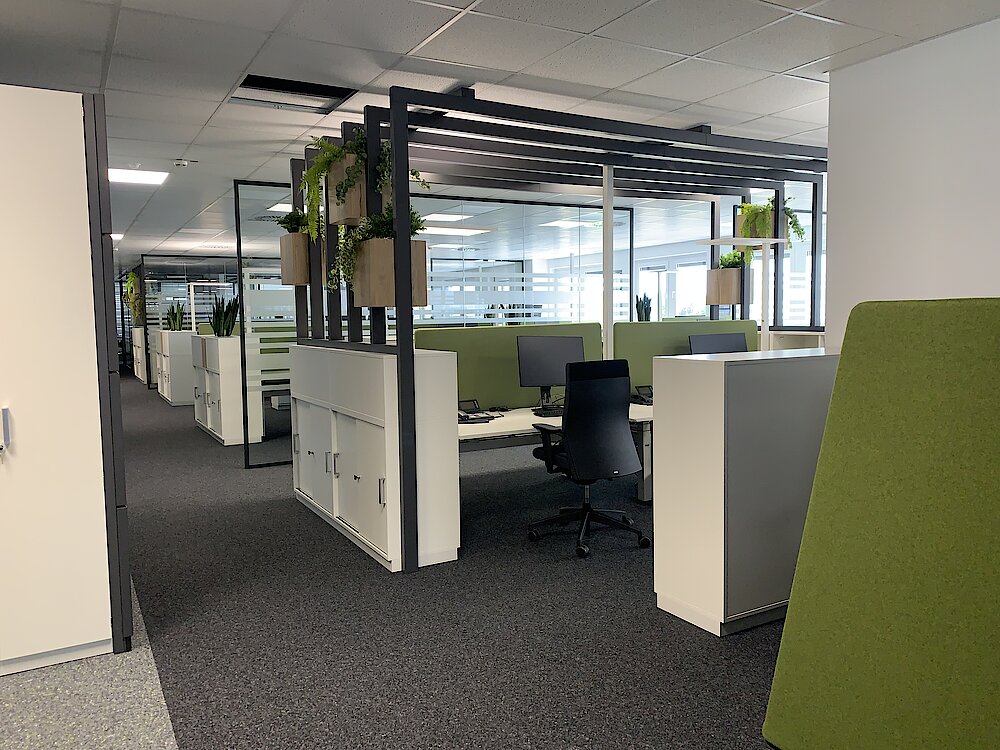 Out of responsibility towards our employees: Project Daylight – for a future-oriented and healthy working environment
With their know-how, commitment and shared passion: our employees are our greatest asset. Every single one of them contributes towards Tetra's success in their own way. That's reason enough for us to create a diverse, inclusive and safe corporate culture in which every employee can flourish and achieve their full potential. This involves setting up modern, forward-looking office spaces which reflect the changing working environment, with an open-plan structure that encourages communication across departments and strengthens team spirit while offering places to retreat.
As part of our sustainable corporate development, we initiated Project Daylight, which provides for extensive measures to redesign Tetra's open-plan office. There is room here for 62 workstations – including 14 individual offices and 48 double desks – which can also be used as flexible workstations when employees are working from home to implement the future hybrid work model. To optimise work ergonomics, all workstations are equipped with electrically height-adjustable desks as well as privacy screens and soundproofing elements. Glass walls allow more daylight into the whole office area. The open-plan office also houses three meeting rooms which can be used flexibly and offer space for undisturbed meetings, coaching sessions and other formal events. The kitchenette is supplemented by a break area with seating, which promotes internal communication and gives colleagues somewhere to enjoy breaks together.
In addition to the open-plan concept of the new office area, replacing the ventilation system should also have a significant impact on the well-being of Tetra's employees. A dual air-filtering device optimises the circulation of fresh air, thereby ensuring top-quality ambient air – an aspect which has become extremely important, not least due to the Covid pandemic. At the same time, the new system supports our sustainable energy management, e.g. thanks to heat recovery.
From replacing the radiators to renewing all of the electrical and IT cables, numerous renovation measures round off Project Daylight and upgrade the office areas with state-of-the art technology. The completion of the redesign and the move into the new open-plan office is scheduled for April 2022.