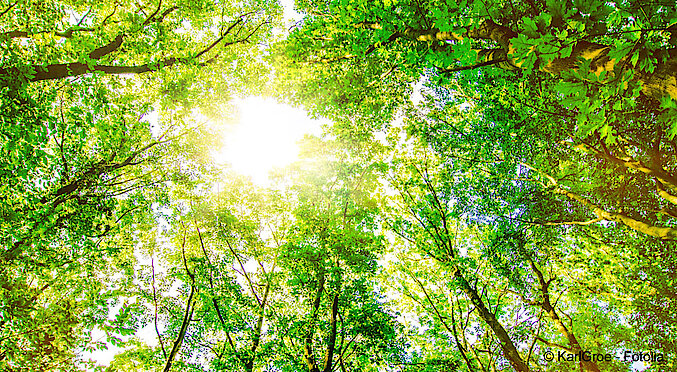 Sustainability
As a global company, we at Tetra know about the impact of increasing globalization on the environment. In our daily work with resources, we therefore strive to act responsibly to ensure sustainability of our company. We run an active and sustainable corporate policy within Tetra. Do you want to know what measures we implement to put this principle in practice?
Research & development
Tetra has the largest research and development department within the aquatics industry. One focus of our work is new development of innovative products that contribute significantly to the protection of our nature, our environment and natural resources. Here we are setting new standards year after year.
Packaging & procurement
The careful use of our resources is very important to us. Be it in the packaging or in procurement - we pay attention to short transport routes, eco-friendly materials, a paperless office and optimum recycling options.
Production & environment
Saving our environment to the maximum is a principle that drives our entire production process. Therefore, we are constantly working on optimizing all of our business segments in terms of environmental compatibility.
Logistics
From our headquarters in Germany, we ship our products worldwide to approximately 120 countries. Thanks to optimal planning and reliable partners we manage the shipment in an environmentally sound manner - so that the environmental impact is reduced as much as possible and our carbon footprint is minimalised.
Dialogue
At Tetra, sustainable action does not only refer to traditional environmental protection, but also to working in partnership with our employees, shareholders, customers, consumers, organizations, academics, government agencies and the public. While doing this, we will focus on knowledge sharing.
Employees
Our staff and their expertise in their fields are the key to our company's success. Real teamwork, diverse training and the active and individual staff development are corner stones for us.
Social responsibility
Tetra takes its social responsibility in many ways. Be it by setting up aquariums in schools and nurseries, our long-standing support of the Sea Life aquariums, by making donations to charitable institutions or by conducting health days for our employees.